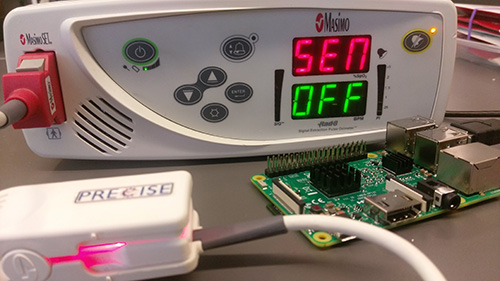 Open-Source Integrated Clinical Environment
OpenICE-lite is our team's effort to simplify the predecessor implementation, named as OpenICE, toward the goal of plug-and-play medical device interoperability. Incorporating MQTT middleware, OpenICE-lite features light-weight, modularized architecture to provide a framework for the integration of medical devices and applications into closed-loop monitoring or Internet of Medical Things.
OpenICE-lite is under active development and released open-source on Github. Additional documentation is also available in Javadoc format.
[1] Hung Nguyen, Radoslav Ivanov, Sara B. DeMauro, James Weimer. "RePulmo: A Remote Pulmonary Monitoring System". Medical Cyber Physical Systems Workshop, hosted at the Cyber-Physical Systems Week, Porto, Portugal, 2018.
[2] Radoslav Ivanov, Hung Nguyen, James Weimer, Oleg Sokolsky, Insup Lee. "OpenICE-lite: Towards a Connectivity Platform for the Internet of Medical Things". The 21st IEEE International Symposium on Real-Time Computing (ISORC), Singapore, 2018.